Janitors in Houston, Texas
 When it comes to janitorial services in Houston, TX you have your choice of service providers. But if you want to ensure you get the best janitorial service in Houston, there are a few quality indicators you should look for in order to bring on the right company as part of your team.
Trust
Few things are more comforting in business than having partners you can rely on. Whether it's trust in your employees or trust in your suppliers, trust is a high priority when your business is at stake.
Being a reliable source of janitorial services in Houston is what Better Choice Cleaning is all about. If we promise you prompt, quality service, it's because we know we have the right people, the right tools, and the right track record to provide you with just what you need.
Expertise
Quality is all about having the right tools and materials, and knowing when, why, and how to use them in your janitorial service. Houston, TX, with a number of janitorial options, should afford you a company that has expertise in providing janitorial services to your industry.
Better Choice Cleaning works with construction crews, real estate agents, offices, warehouses, educational institutions and much more. We're prepared to work in just the way you need in order to fit the unique requirements of your industry.
Tools
A janitorial service provides you more than just a person to clean your facility. It provides you with a team that has all the right equipment to accomplish the goals you set out, and make your business look beautiful in the eyes of your customers and employees.
Better Choice Cleaning is fully equipped with carpet cleaners, power washers, buffers, burnishers, and more. Don't worry about buying or maintaining new equipment. Focus on what makes your customers happy, while Better Choice Cleaning gives your company the clean it deserves.
Reputation
Trusting your business to a company you've never worked with before can be a huge leap. That's why it's important to research the company's reputation beforehand.
Better Choice Cleaning comes highly recommended by consumers on Yelp, and features an A+ rating with the BBB. 8 years of service and our clients love the way we work!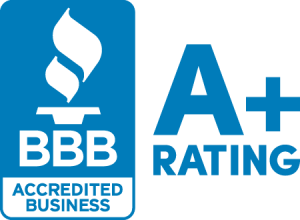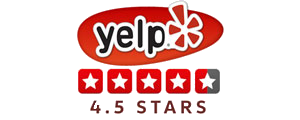 Value
The bottom line is that a business exists to make money. And any company you work with should respect that! When you reach out to a janitorial service in Houston they should give you a custom quote based on the particulars of your business, and feature the right services to get the job done at the right price.
Better Choice Cleaning not only provides you with great value for your dollar, but gives you the right service to help your company shine, creating a better work environment for your employees, and a better place for customers to do business with you.
We Specialize in Commercial Cleaning
Offering commercial services in Houston, such as janitorial, office cleaning, as well as power and pressure washing, post construction clean ups and much more.
Post Cosntruction 
Clean Ups